The training on Life Cycle Assessment: LCA
On 28 February and 1-2 March 2022, Thailand Greenhouse Gas Management Organization (Public Organization) or TGO by Climate Action Academy: CAA together with Carbon Market and Innovation Promotion Office, TGO organized the training on "Life Cycle Assessment: LCA" Via Zoom Meeting. The objective of the training was to enhance knowledge on life cycle assessment and service, to be able to analyze and find ways to reduce environmental impact as well as preparing to be a consultant and reviewer of TGO's Carbon Footprint of Product: CFP. There were 36 participants form private sector and institutions jointed the training via Zoom Meeting.
In this regard, Mr. Thawatchai Saengkhamsuk, Director of Capacity Building and Outreach Office of TGO an opening speech for the training. We received an honor speaker by Mr. Athiwat Jirachariyavej from Technology and Informatics Institute for Sustainability, National Metal and Material Technology Center delivered a lecture on Life Cycle Assessment: LCA and Asst. Prof. Dr. Nattanee Vorayos from Faculty of Engineering Chiang Mai University delivered a lecture on LCA program.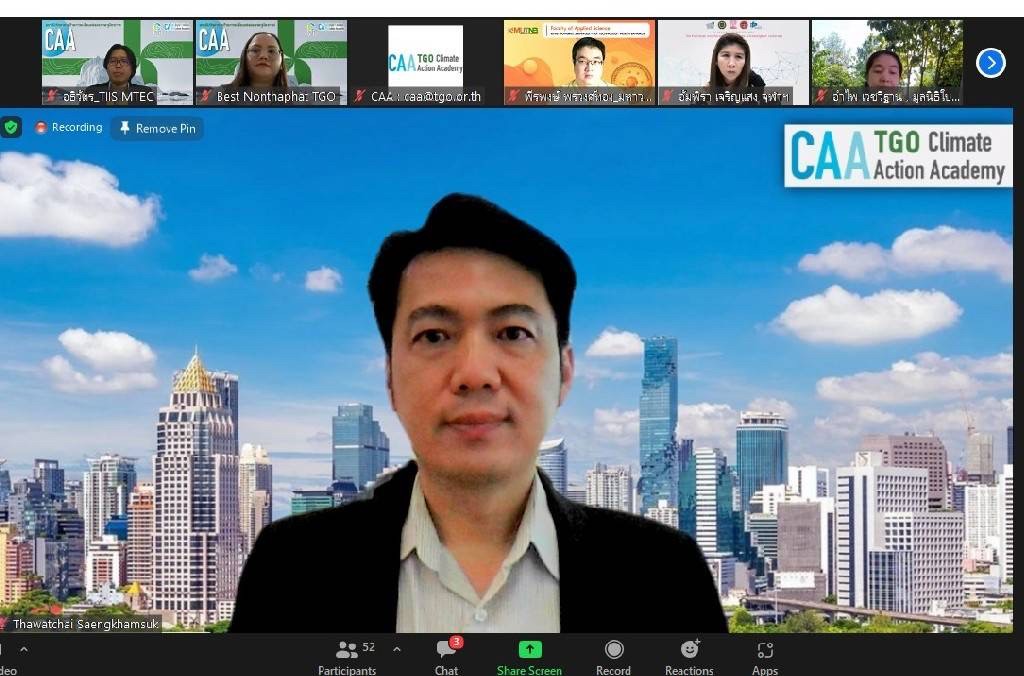 Mr. Thawatchai Saengkhamsuk, Director of Capacity Building and Outreach Office of TGO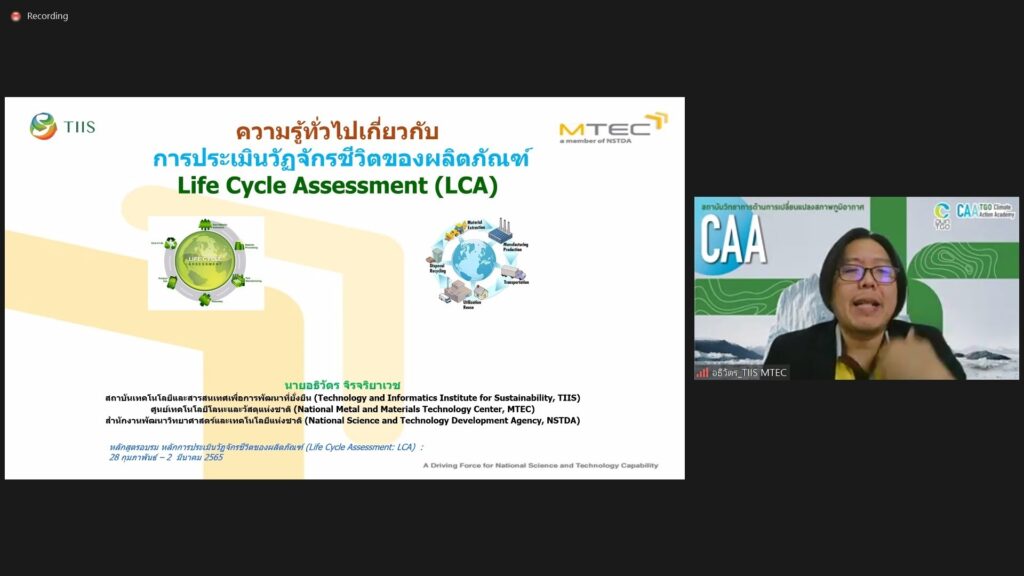 Mr. Athiwat Jirachariyavej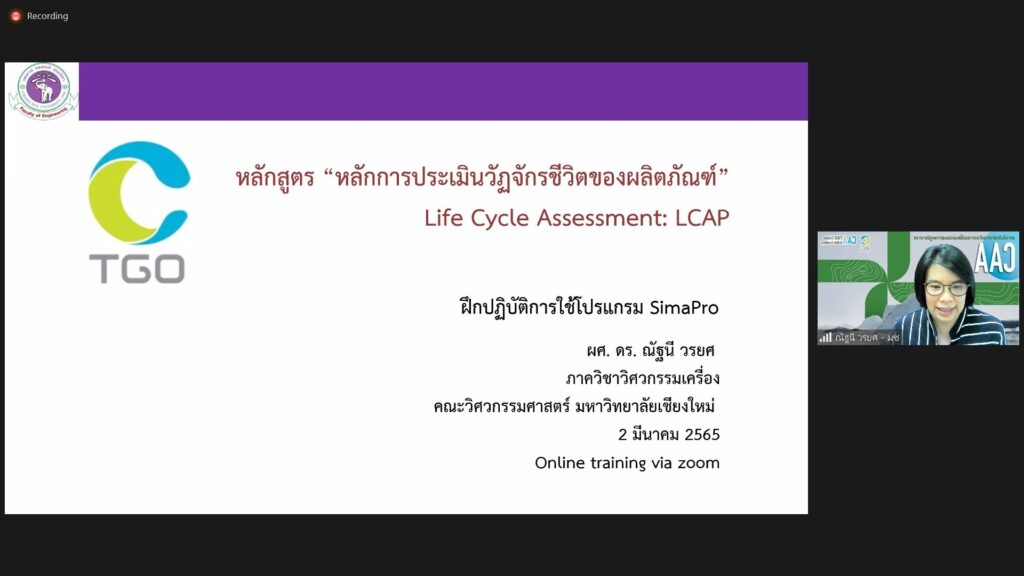 Asst. Prof. Dr. Nattanee Vorayos
ติดต่อเรา: caa@tgo.or.th