The Training Course on Basic Greenhouse Gas Inventory
On 29 October 2021, Thailand Greenhouse Gas Management Organization (Public Organization) or TGO by Climate Action Academy: CAA organized the training course on Basic Greenhouse Gas Inventory, Via Zoom Meeting.

Mr. Thawatchai Saengkhamsuk, Director of Capacity Building and Outreach Office delivered an opening speech for the training course. We received an honor from Office of Natural Resources and Environmental Policy and Planning (ONEP) Sirindhorn International Institute of Technology, Thammasat University and TGO also presented on greenhouse gas inventory accounting of Thailand and guidelines for the preparation of greenhouse gas inventory under the Paris Agreement.
The objective of the training course was to provide knowledge on greenhouse gas inventory, introducing to greenhouse gas emission and greenhouse gas inventory and calculating of greenhouse gas inventory. There were 54 participants from private sector and academic institutions to jointed the training course.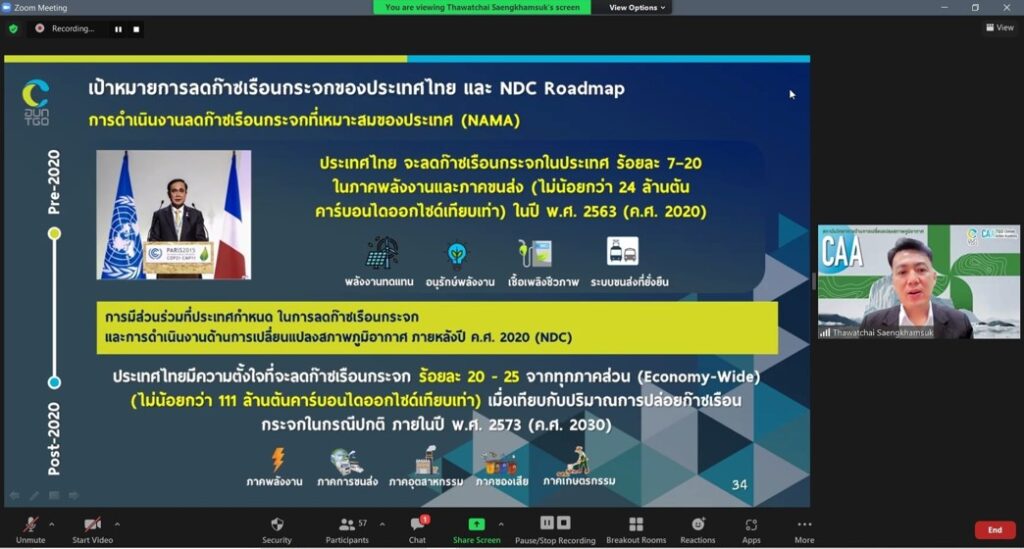 Mr. Thawatchai Saengkhamsuk, Director of Capacity Building and Outreach Office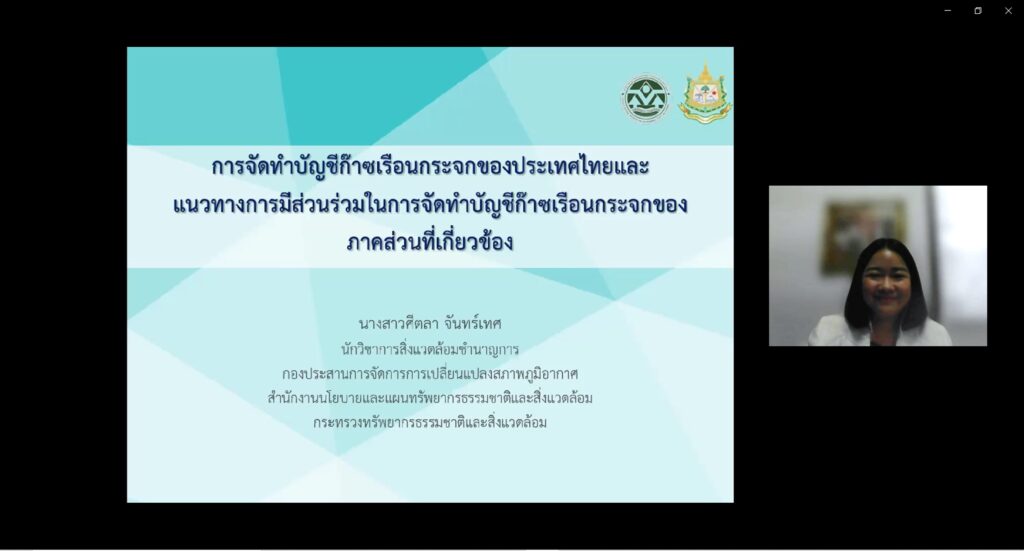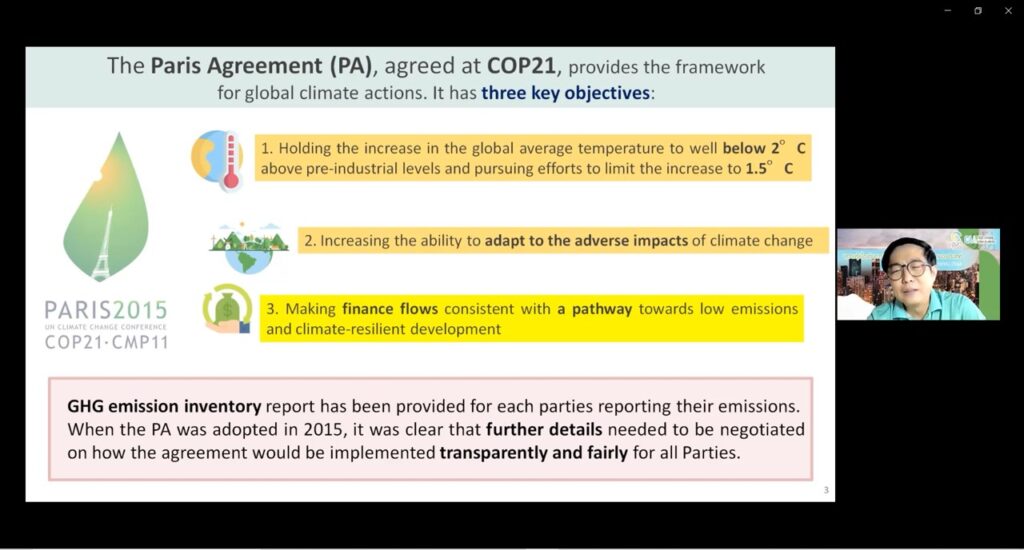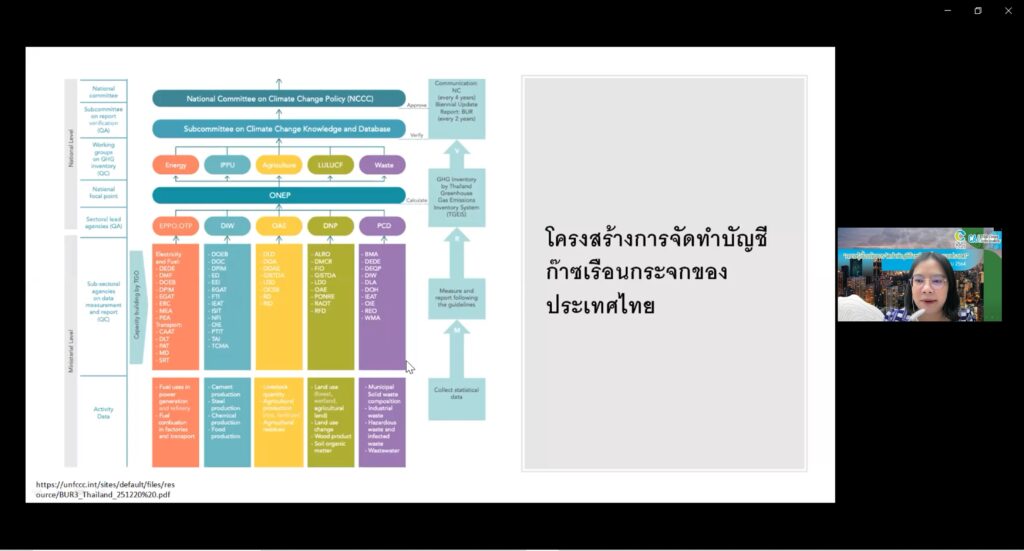 For more information please contact:
caa@go.or.th
CAA Climate Action Academy