" Center of Excellence for Climate Change Potential Development to Promote Paris Agreement's Objective Contribution to Greenhouse Gas Reduction"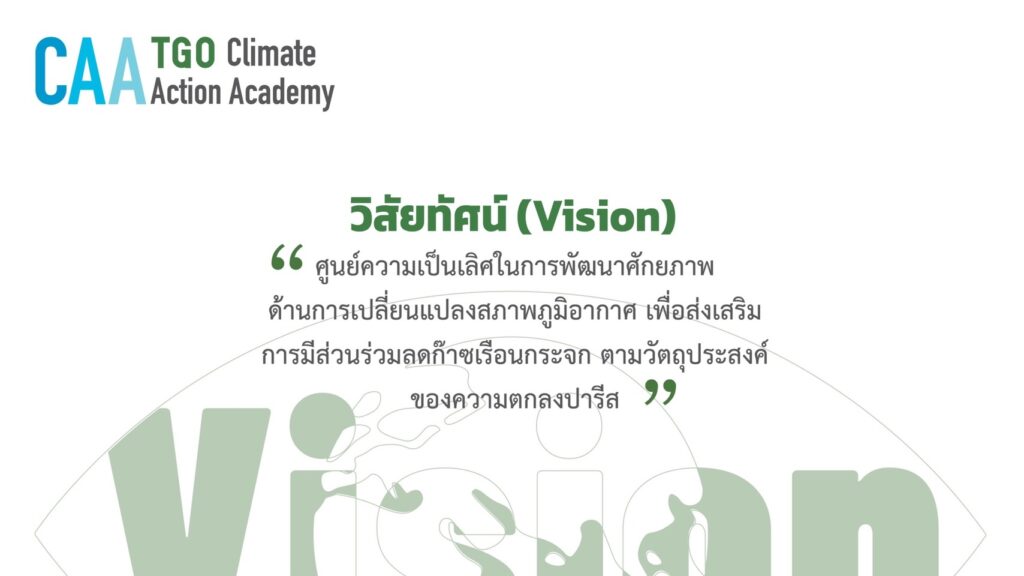 1. Raise awareness on climate change and the Paris Agreement by linking and supporting the implementation of national policies
2.Build capacity and giving advice on reducing greenhouse gases to lead to concrete climate actions
3. Encourage participation from all sectors in reducing greenhouse gas emissions and reducing global warming.
4. Build and promote a knowledge network on greenhouse gas management towards a low-carbon society.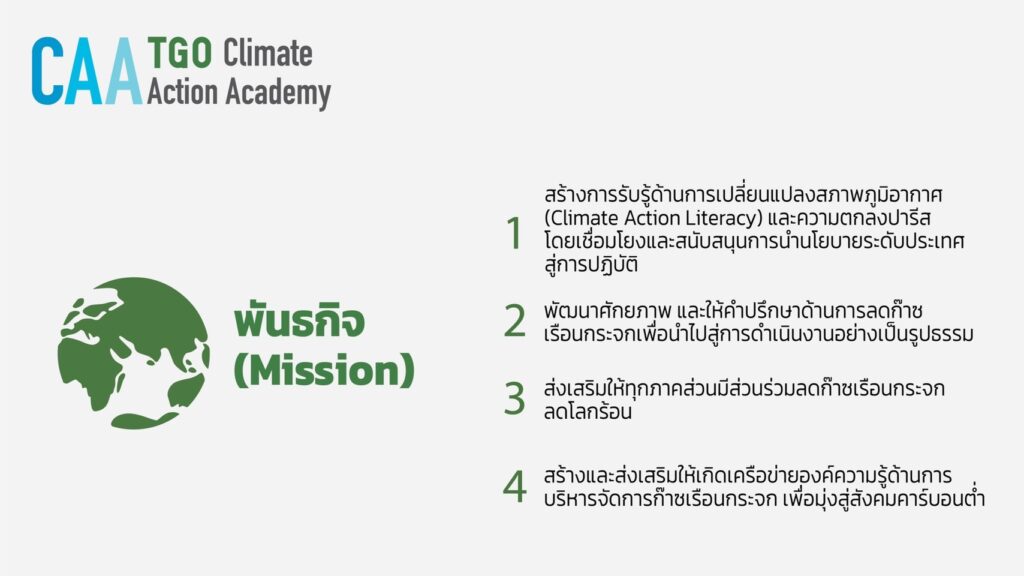 The target group covers officials who play a role in climate change management in both the public, private sectors and people who are interested in climate change,
consisting of:
– Executives or senior leaders from both public and private organizations
– Government officials and local government organizations
– Business personnel
– External auditors who involved in the implementation of the TGO schemes, and,
-Students, scholars, mass medias and the general public